Swat map helps tourists in finding their way around for site sightseeing and tourism. These Swat maps can also asset you in road directions when when you are searching searching for tourist attractions, museums, hotels, restaurants, airport, and spots of your interest in Swat.
Whether you're looking for directions in the Swat Valley or navigation for your car trip on a map, you'll find it our map of attractions. You can also download the Swat Map PDF to take with you.
Swat Valley Map & Swat Map Easy Tourists Navigation Detail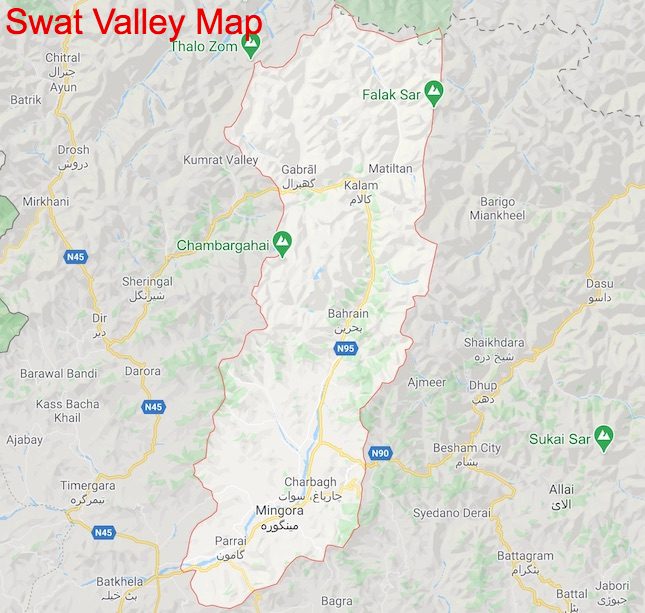 Swat Tourist Map
This swat tourist map covers most but not all the tourist attractions. A full detailed swat map for tourists is being prepared with high-level accuracy and navigation details. This map will soon be available in both jpg and PDF.