Our list of famous tourist attractions in Swat and a summary of the best places to visit in swat is the all-time favourite of tourists from across the world who visits Pakistan. When touring Pakistan, you should consider our list of great places to visit in Swat if you are looking for a memorable vacation or weekend break full of historical attractions, countless great cultural experiences, and other fun things to do in Swat Valley.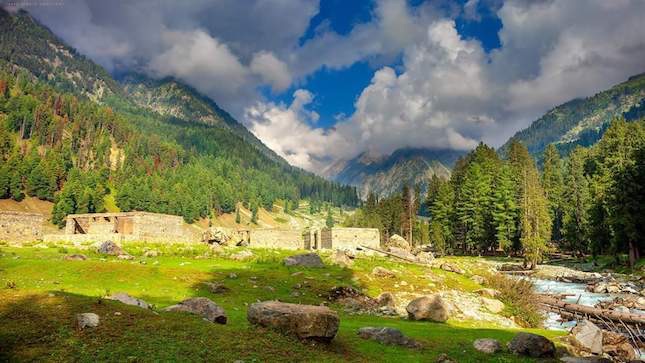 Things To See and Do in Swat
My oh my… where do we start?! Not sure where to start or how to fit all our amazing attractions into the time you've got? There are probably a million and one ways to fill your holiday with incredible things to do in Swat.
So, how about a grand tour of Kalam Valley? Have road rides through majestic landscapes? Discovering the secrets and ancient spiritual power of Buddhism in Swat? A winter sports adventure? An afternoon tea on the riverside or a trip to the museum? Snow-capped mountains or lush green nature explorations? Night at the bonfire musical concert? Climbing mountains? Following a literary trail? White-water rafting? Shopping expedition? We literally could go on, and on, and on, and on…
Your Pre-planned Itinerary for Swat
Check out our full range of itineraries covering different holiday lengths, themes, and areas of Swat. Start with our suggestions and then adjust for your ideal holiday to Swat.
Summary of Swat Tourist Attractions & Places to Visit in Swat
1. Saidu Sharif
3. Swat Museum
5. Bahrain
6. Madyan
7. Shingrai Waterfall
8. Shingardar Stupa
9. Shangla Top
11. Kalam Valley
12. Gabin Jabba
13. Kumrat Valley
14. Fizagat Park
15. Ushu
16. Tall and Dardiyal
17. Peuchar Valley
17. Saidu Sharif
List of Famous Lakes to Visit In Swat
1. Spin Khwar (White Stream) Lake
2. Khaipro Lakes
3. Kandol Lake
4. Izmis lake
5. Bashigtam Lake
6. Daral Lake
7. Mahodand Lake
8. Anakar Lake
9. Godur Lake
10. Shetan Goot Lakes
11. Neelsar Lake
12. Saidgai Lake
13. Kharkhari Lake
14. Naran Kaghan
Related Topics
Pakistan Tourist Attractions and Places to Visit in Pakistan