Discover Swat's famous tourist attractions, a beloved destination for global visitors exploring Pakistan. Our curated list of the best places to visit promises an unforgettable vacation filled with historical landmarks, cultural experiences, and delightful activities. To make your trip seamless, explore our pre-planned itineraries offering various holiday lengths, themes, and locations in the enchanting Swat Valley.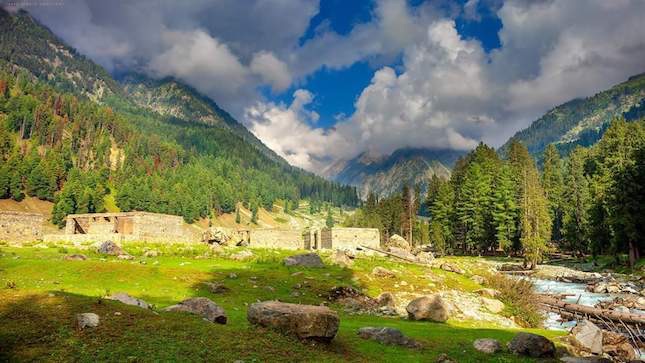 Must Visit Places, Attractions, & Activities in Swat
Start with our suggestions and personalize your ideal holiday experience in this captivating region.Here are some must-visit places, attractions, and activities in Swat:
1. Saidu Sharif
3. Swat Museum
5. Madyan 
6. Bahrain
7. Shingrai Waterfall
8. Shingardar Stupa
9. Shangla Top
11. Kalam Valley
12. Gabin Jabba
13. Kumrat Valley
14. Fizagat Park
15. Ushu
16. Tall and Dardiyal
17. Peuchar Valley
17. Saidu Sharif
List of Famous Lakes to Visit In Swat
1. Spin Khwar (White Stream) Lake
2. Khaipro Lakes
3. Kandol Lake
4. Izmis lake
5. Bashigtam Lake
6. Daral Lake
7. Mahodand Lake
8. Anakar Lake
9. Godur Lake
10. Shetan Goot Lakes
11. Neelsar Lake
12. Saidgai Lake
13. Kharkhari Lake
14. Naran Kaghan
Places to Visit in Swat During Summer
Swat Valley comes alive with its enchanting beauty during the summer months. Kalam Valley, with its lush green meadows, gushing waterfalls, and crystal-clear rivers, is a must-visit. The serene Miandam offers a cool escape from the heat, surrounded by pine-covered hills. Adventure enthusiasts can explore Mahodand Lake's turquoise waters and camp near its shores.
Swat's bustling Mingora and Saidu Sharif showcase the region's history and culture, with Buddhist stupas and the Swat Museum. The scenic drive to Malam Jabba, known for its revitalized ski resort, is an excellent experience even in summer. With the pleasant weather, vibrant landscapes, and diverse attractions, Swat becomes a paradise for travelers during the summer season.
Places to Visit in Swat During Winter
Swat's winter transforms the landscape into a snowy wonderland, offering a unique experience. Malam Jabba's ski resort becomes the center of winter sports activities, attracting enthusiasts from all over. The stunning Ushu Forest gets covered in a blanket of snow, making it a picturesque destination for hiking and nature walks.
Mingora and Saidu Sharif still hold their historical charm, but the cold weather adds a cozy ambiance to the surroundings. The Swat River takes on a serene and calm appearance, offering a tranquil atmosphere. While some areas might be less accessible due to heavy snowfall, the overall beauty of Swat in winter, along with its adventure opportunities, makes it a worthwhile destination for those seeking a different kind of holiday experience.